If you're reducing the toxins in your life, making your own beauty products is a natural step. Plus it's fun. 🙂
And, what woman wants to give up pretty things just because she's going natural?
Just for you, we gathered 29 of the most interesting homemade DIY cosmetics and hair care projects in one spot. With so many awe-inspiring ideas in one place you might have a hard time deciding where to start. Enjoy!
Make your own blush. It's so easy! Via healthy-holistic-living.com.
Non-toxic and non-irritating. Via the coconutmama.com.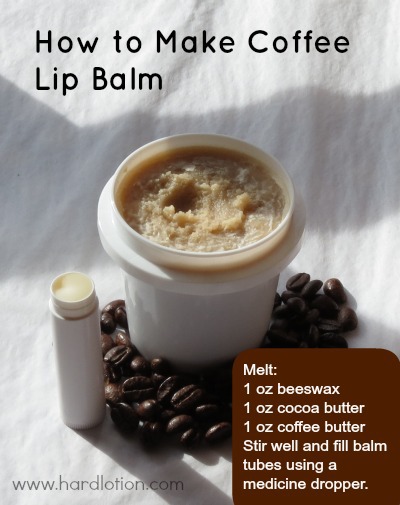 Love the flavor of coffee? Try this. Via hardlotion.com.
Make your own coordinating eye shadows that are all part of the same colour continuum. And you only have to make one mess. Via humblebeeandme.com.
Just three ingredients available at your local natural grocery store is all that's needed to make your own face powder. Via greatoakcircle.com.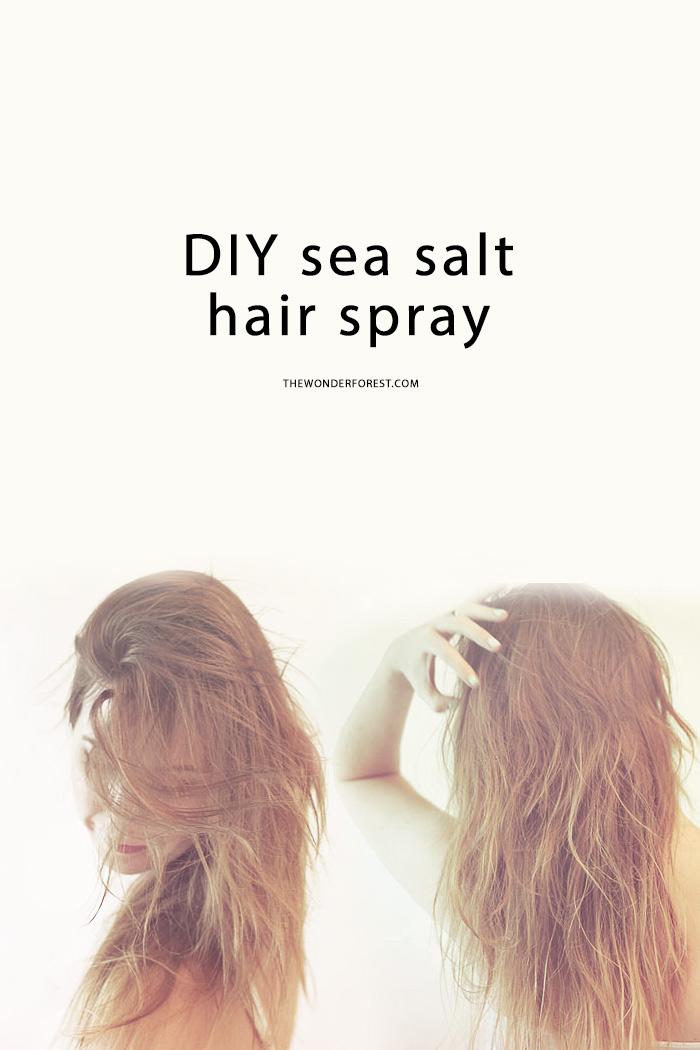 DIY sea salt spray for that fun beach-hair look. So simple and works on any length or type of hair. Via thewonderforest.com.
Want a cheaper alternative to your eyeliner, with the same effects? Check out this easy idea. Via budgetsavvydiva.com.
Help your makeup last longer with the spray. Via ellesees.blogspot.com.
Here is a simple trick though that makes the blush color more vibrant and stays on your skin! It really is super easy. Via theherbalspoon.com.
Tame flyaways, add texture And channel a little vintage Hollywood glam with this easy DIY sculpting pomade featuring beeswax, shea butter, jojoba and essential oils. Via mommypotamus.com.
Want to make homemade perfume using essential oils, too? It's sooo easy and so lovely. Via TraditionalCookingSchool.com.
"The most perfect, healthy, non-toxic, organic, effective smooth finish face foundation makeup." Via scratchmommy.com.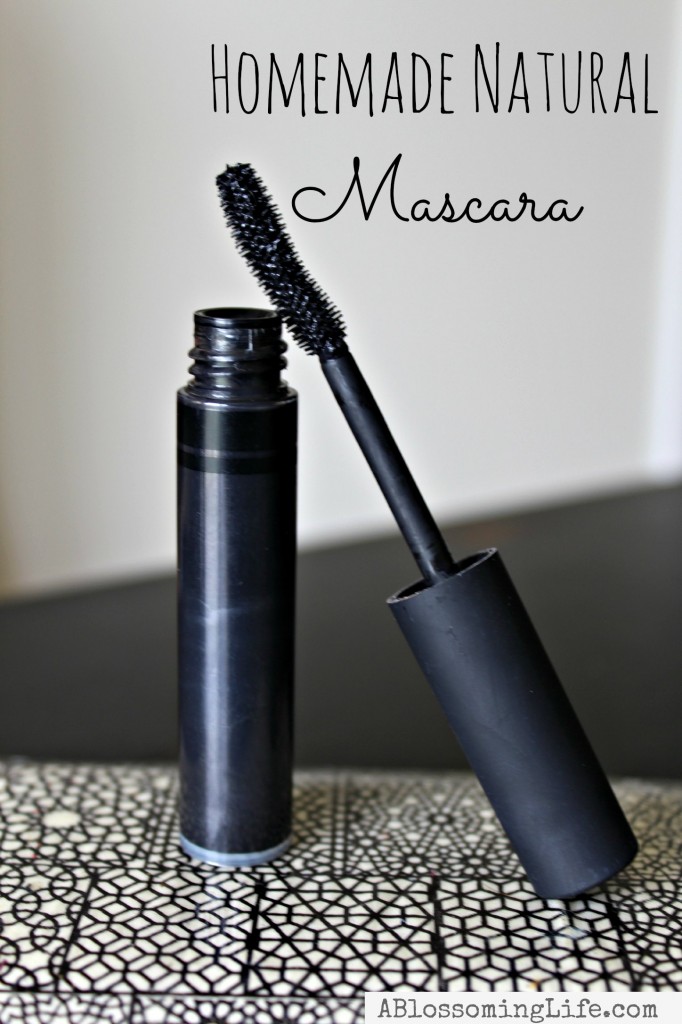 An all natural mascara that adds a bit fullness to your lashes! Via ablossominglife.com.
Ready to make lip balm? This all natural, tinted lip balm is so lovely. Via thankyourbody.com.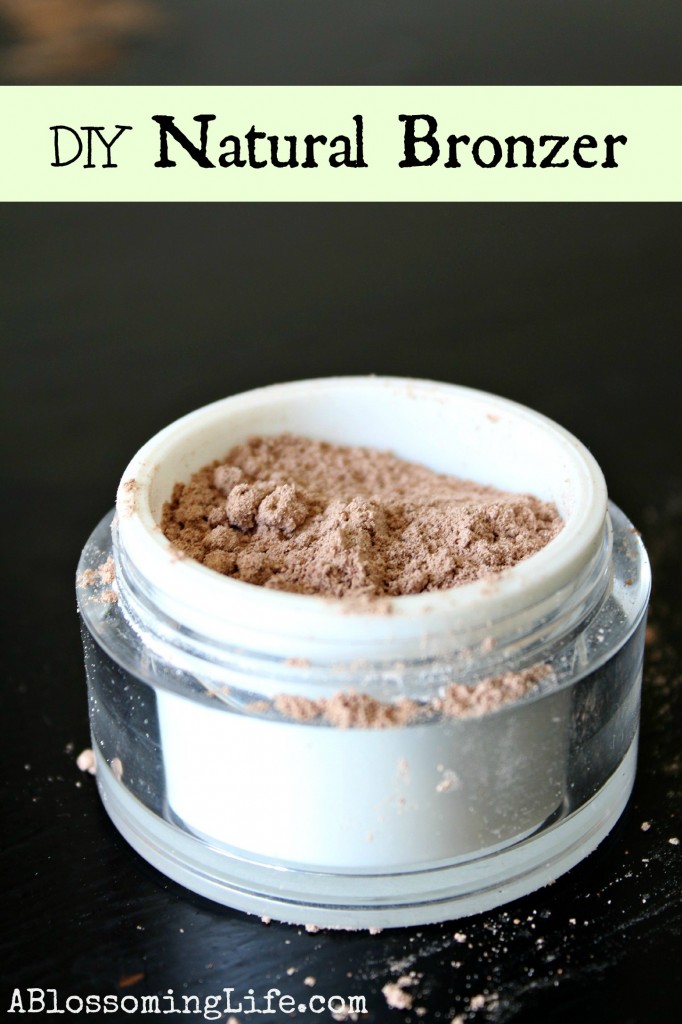 Summer will be here soon. Give yourself a bit of a glow with this homemade natural bronzer. Via ablossominglife.com.
Make a batch of these makeup remover wipes in minutes for only about a dollar. Via homemadeforelle.com.
This recipe is easy, adjustable and, subtle. Via thankyourbody.com.
Non-toxic and inexpensive homemade foundation powder. Via livesimply.me.
Make your own subtle red lipstick out of three ingredients. Via gingerlymade.com.
A picture tutorial for how to make solid perfume using natural ingredients. Via frugallysustainable.com.
This is so easy. Use your favorite non-toxic or homemade lotion. Via thebeautydepartment.com.
Make your own anti-frizz serum. Via onegoodthingbyjillee.com.
Do you love a fresh, dewy glow but not the slew of parabens, talc – which is sometimes contaminated with asbestos – and phthalates that are used to achieve it? Well, then, you're going to love this simple recipe! Via mommypotamus.com.
Super simple eye makeup remover. Via frugallysustainable.com.
Make this all natural, effective lip polisher with ingredients from your pantry! Via poppyjuice-poppy.blogspot.com.
The base of this eyeliner is Australian red reef clay. It is highly pigmented, making it perfect for various cosmetic applications. Via humblebeeandme.com.
Take care of your lashing by using a nutrient dense seaweed called bladderwrack for coloring, to help it dry AND to help nourish those lashes in this DIY mascara. Via butternutrition.com.
The brand Phentermine really helps to lose weight, completely killing hunger. There are a lot of side effects in the annotation, I had nothing of them. On the contrary, I had a slight feeling of emptiness of the stomach. I didn not want to eat and didn't pay attention to the smell of favorite food. And all would be great, but once I began to notice that I had a stomach ache. It lasted three days. Then it passed. More for lose weight to read at https://vswec.ca/orlistat-sale-phentermine/.
Conventional lipstick can be a source of harmful chemicals and since it is used on the skin (lips) and near the mouth, these chemicals can be easily absorbed. These homemade lipstick variations let you create a personalized lipstick color that is chemical free and inexpensive to make. Via wellnessmama.com.
Making your own homemade dry shampoo is a wonderful way to save money on beauty products, while also saving your scalp from harsh chemicals. You may be surprised by the quality and effectiveness of this fantastic homemade dry shampoo—this DIY dry shampoo recipe is great for medium and darker hair. It is SO easy to make, and you'll wonder why you didn't try this sooner! Via dearcrissy.com.
Do you make any of your own DIY beauty products? Which ones?
Please follow and like us: