It's funny — what with all the weeding, harvesting, putting up, and watering I've had to do throughout the gardening season, by Fall I'm ready to put it all behind me. I'm utterly worn out and I can't imagine finding the energy to garden again! (Thank goodness for winter break!)
Yet, spring rolls around and every year without fail, I find myself getting that itch… that only a garden can scratch. It's time to get my hands in the dirt again, to plot and plan the upcoming growing season, and to marvel at the buds, blooms, and fruits that pour forth from tiny seeds.
Gardening is marvelous, isn't it?
And to help you (and me!) along, we put together this collection of 48 super clever gardening secrets. Which one is going to revolutionize your garden this year? Be sure to let me know in the comments!
Are you new to gardening? Here are a few basic gardening tips so that youcan have a successful first season. Via TraditionalCookingSchool.com.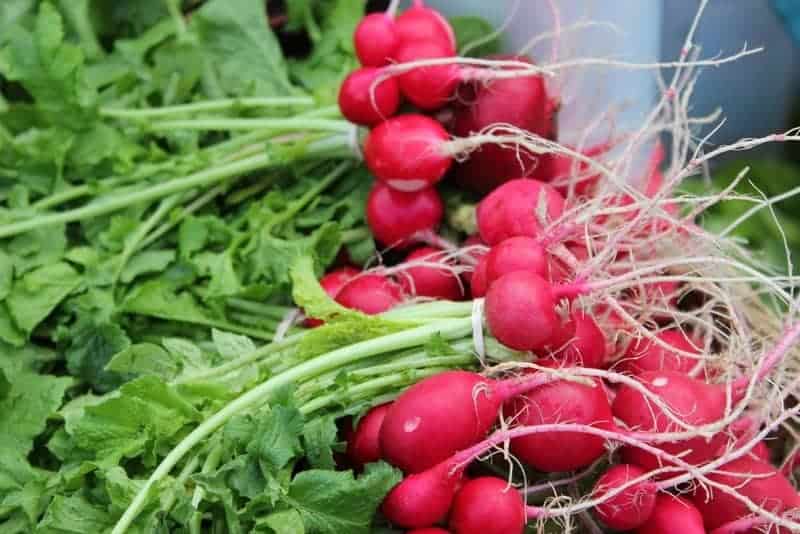 Let's face it: Some crops are just easier to grow than others. If you're new to growing food, you might want to keep it simple and stick with options that are sure to leave you feeling successful at the end of your first official growing season. These options offer great odds and are some of the easiest vegetables to grow. Via attainable-sustainable.net.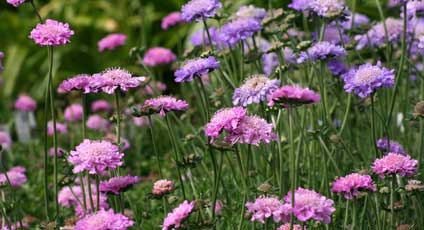 Add a little color to your yard and garden with flowers. Here you will find some easy to grow flowers if you just don't have the time to fuss or are a beginner with perennial flowers. Via landscape-design-advice.com.
Does your soil turn rock hard and crack in the summer heat? Or perhaps it is composed of hard clods of dirt that are almost impossible to break, or is a sandy dust that easily blows away? If so, you probably have a case of damaged soil. Repair it! Via 104homestead.com.
The USDA Plant Hardiness Zone Map is the standard by which gardeners can determine which plants are most likely to thrive in their location. This information is particularly useful when purchasing seeds, plants or trees for your garden. Trying to grow plants that are not suited for your zone will generally result in weak growth, disease, and even complete failure. Via learningandyearning.com.
You don't need to spend all that money for a few pieces of wood. For $25, you can build a raised bed vegetable garden WITH plants and grow enough food to make your money back in no time. Via brownthumbmama.com.
Here is a "recipe" for a Container Garden using Rubbermaid containers.  It is a cheap and effective way to garden, and is very easy to get together. Via backporchgarden.blogspot.com.
5 fun uses for coffee grounds in the garden. Do you do this? Via creeklinehouse.com.
Great compost equals great gardens. Get 5 tips for your compost. Via TraditionalCookingSchool.com.
For these garden markers, all you need is chalkboard paint, a paintbrush and paint stir sticks from a hardware store. Apply the chalkboard paint to the paint sticks and let dry (for easy cleanup, paint on old newspapers or plastic). Once dry, use chalk or a chalk marker to write their labels! Via handmadeintheheartland.com.
Planting a ground cover, like this creeping sedum can really dress up your garden. Plant it near stepping stones for a pretty green carpet. This little sedum is fast-spreading, drought tolerant and easy to keep in check. It grows in the hot, full sun or in the shade. It doesn't seem to have any special soil requirements. When flowering,  it's covered with tiny yellow flowers. Via bethlehem-pa-gardening.blogspot.com.
Good to be Home's downloadable Vegetable Growing Cheat Sheet is a complete chart of all the vegetables you may want to grow this summer. Via anglianhome.co.uk.
Do you use healing herbs? You can grow them in your own garden. Via thegardenglove.com.
Are you considering shade perennials for your garden? Do you have many old trees on your property creating shade? Do not despair! By using different textured and colored perennial plants you can create a beautiful flower garden. Via landscape-design-advice.com.
Eggshells can help your garden. Via gracefullittlehoneybee.com.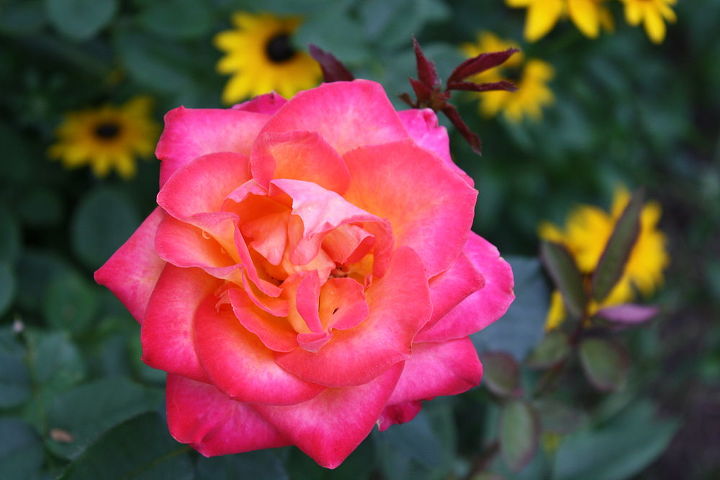 Check out these suggestions for practically Care Free Flowers, as well as Beautiful & Show Stoppers! Via hometalk.com.
One of the many challenges of growing and maintaining a summer garden is weed control. If you are committed to natural and organic growing practices, the challenge is even greater. Via TraditionalCookingSchool.com.
Growing peppers? Epsom Salts around each pepper plant will add magnesium. Via sustainablefarmer.com.
You want to know how to repair lawn patches so your yard can be lush and green and a joy to look at. This is simple, and takes very little time. Use these easy-to-follow steps to fill in those bare spots. Via world-of-lawn-care.com.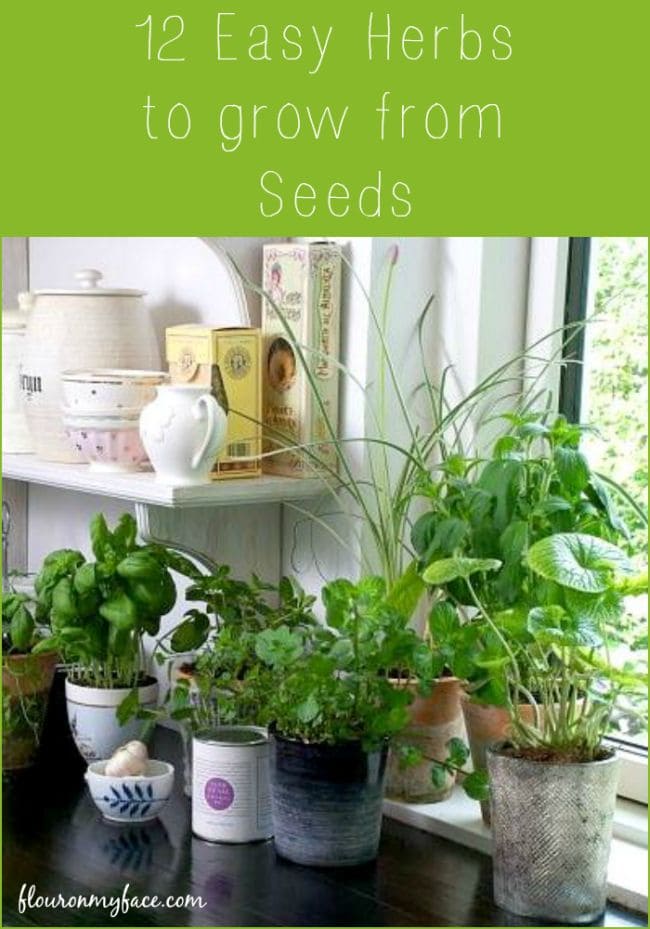 These 12 Easy Herb to grow from seed can be grown in containers or in a garden bed. If you are  new to gardening or growing herbs it is best to start out with a type of plant that is easy to grow and will guarantee success. Via flouronmyface.com.
If you haven't tried vertical gardening, hopefully this post will win you over.  Yes, growing up instead of out takes a little more work initially, but the end result is well worth it. Via commonsensehome.com.
What makes this compact garden so productive is that you will be placing plants close together in squares instead of traditional rows. You can continue to plant as you harvest. Via boyslife.com.
When you are short on space a cute planter can expand your garden space. Via homestoriesatoz.
Keeping a garden can seem like an intimidating task. It's daunting especially for someone who is a beginner! Here are eight plants that can handle tough love. So even if you don't have a green thumb, they'll still survive and thrive!  Via curbly.com.
Check out these plants you can use in and around your house to help keep mosquitoes and other insect pests away.  They vary in strength, but all of them work great. Via simplelifemom.com.
From prolific zucchini to butternut, there are so many different varieties, each delicious in its own right! Via TraditionalCookingSchool.com.
Save your vegetable cooking water! The water has a lot of nutrients that your garden thrives on. Via listotic.com.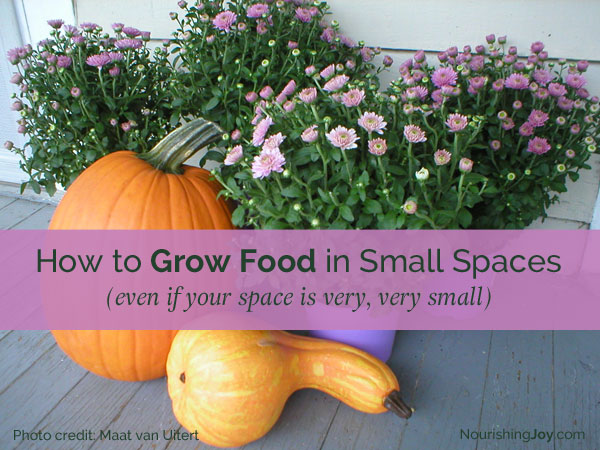 If you have a small, even very small, space don't despair. There ARE advantages to growing in small spaces.  Via nourishingjoy.com.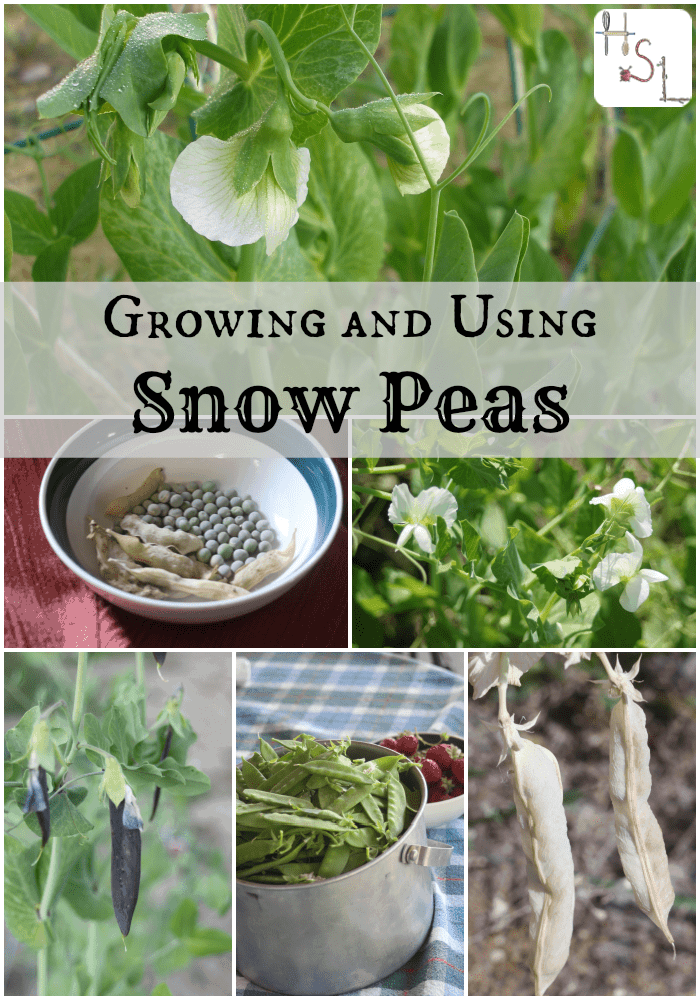 now peas are an amazing spring vegetable. They are a hardy plant that grows easily, tastes delicious, and preserves well. Snow peas are a great vegetable for the beginning gardener because they are so easy to grow but they're also a great way to break into seed saving. Via homespunseasonalliving.com.
Most of the foods we grow are annuals: Each winter, they disappear and must be replanted in the spring. Check out these classic perennials to plant once and harvest again and again. Via organicauthority.com.
Carrots are easy to grow, and can be grown just about anywhere.  Growing carrots is easy because they are one of just a few plants that can grow well even when they are mismanaged or under managed with their care. Via prepared-housewives.com.
You can create a beautiful, lush border that feeds your family while looking pretty. Via attainable-sustainable.net.
Here is a great gardening secret. Use plants that are native or adapted to your area in your landscape design if you want a low fuss garden. Via schneiderpeeps.com.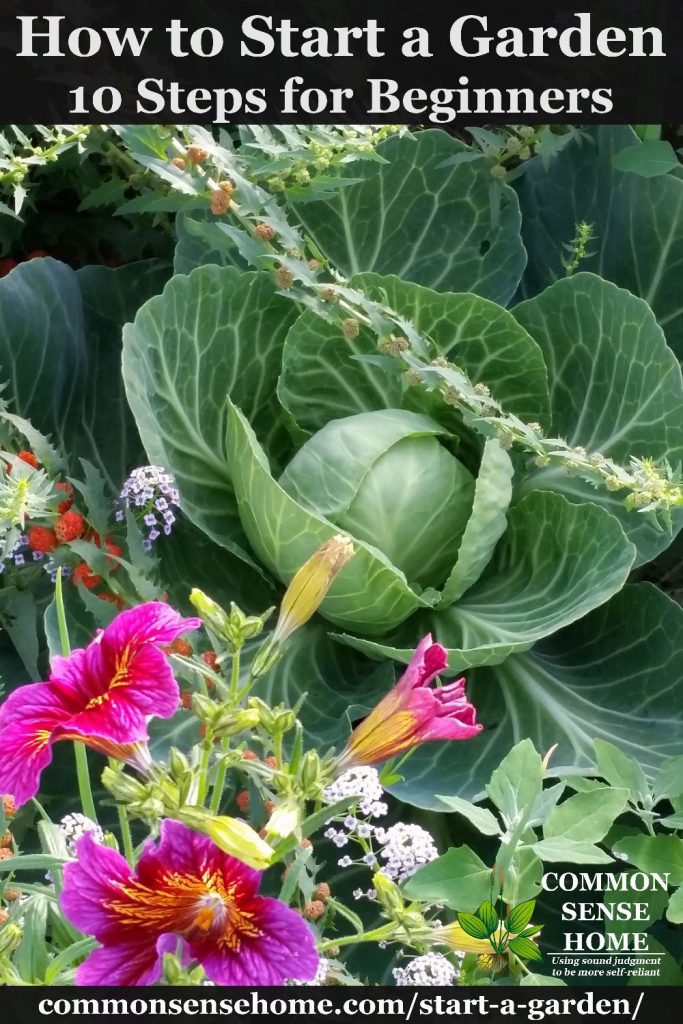 You can grow your own food wherever you live. It may not always be easy but nearly everyone can grow something. From sprouts in the kitchen and herbs in a window, to a sprawling acre-plus country market garden. Via commonsensehome.com.
As every gardener knows, once you taste your own homegrown tomatoes, you'll never go back to store-bought. While these favorite garden vegetables are pretty easy to grow, check out these tips designed to help you have a successful harvest. Via TraditionalCookingSchool.com.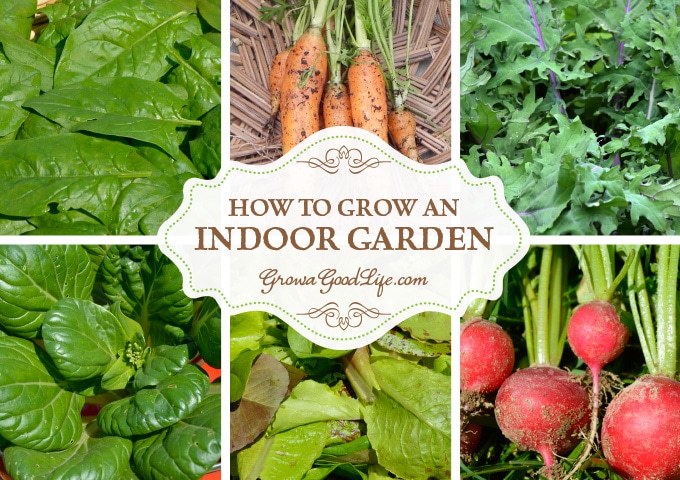 Would you like to have fresh veggies year around? Consider an indoor garden. Via growagoodlife.com.
As the movement toward local, sustainable food grows across the nation and around the world, more people are recognizing that our own yards offer plenty of opportunity for growing our own. Edible landscaping is the perfect complement to a vegetable garden. Via realfarmacy.com.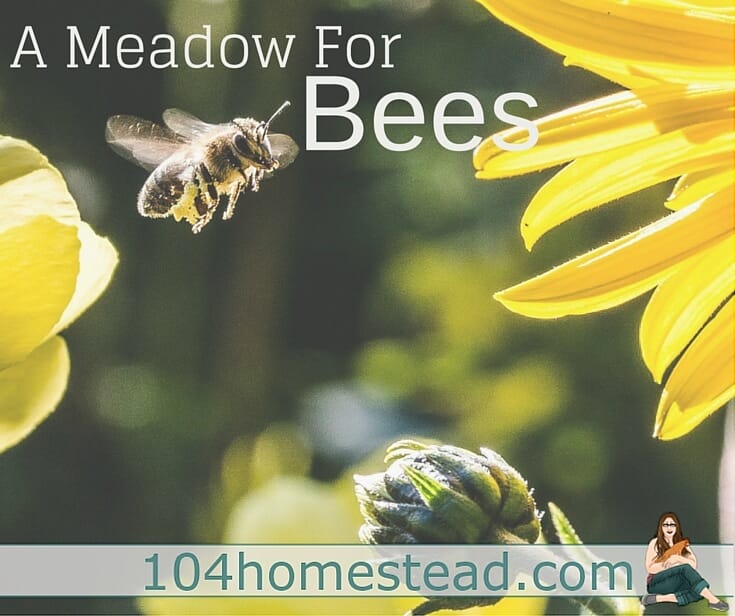 Native bee populations are suffering.  They refer to it as Colony Collapse Disorder.  No one is quite sure why this is happening, but many believe it is due to disease, nutrition, stress and pesticides.  Add a variety of bee-friendly plants to your yard to help the bees. Via 104homestead.com.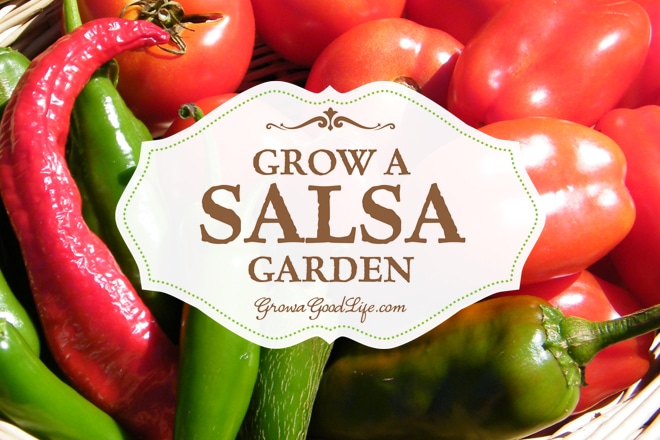 Grow the foods you love to eat. Do you love chips and salsa? Grow a salsa garden. Via growagoodlife.com.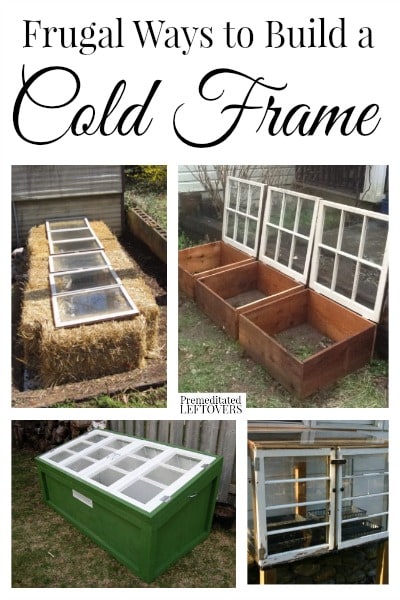 For many that live in the cooler temperature regions  growing vegetables may seem hopeless. This is not really true if you make a cold frame. You may not be able to grow the entire winter season, depending on where you live, however, you could go later into the year and start earlier as well. Via premeditatedleftovers.com.
Blackberries are a great perennial. Get tips for getting yours to produce the most fruit. Via thehomesteadgarden.com.
Beans are wonderful plants, providing benefits to our bodies and our garden soil. Via TraditionalCookingSchool.com.
Use these 8 simple steps as you plan your landscape and garden. Via seasonedhomemaker.com.
Want your garden to spring to life? Add a pond or water feature. Unless there's some other water source right nearby, providing fresh water is key to encouraging the essential pollinators and their friends to make your garden their favorite hangout. Via empressofdirt.net.
Have you ever noticed dry, sunken patches of decay on the blossom end (opposite the stem) of your tomatoes? The spot will be small at first, dark green, and watery. It will eventually turn tan and produce a large, leathery area. Sometimes the lesion will turn black because of the presence of mold. What you have observed is not a disease but a physiological disorder called blossom-end rot. Via learningandyearning.com.
Vegetable families sounds like a sophisticated concept when in reality it is very simple: know which crops are related and either keep them together in the garden bed, or prevent them from following one another when practicing crop rotation. Via TraditionalCookingSchool.com.
Whether you have a small container garden or a large piece of land, with the right planning, you can get huge rewards… plus the satisfaction of being a gardener. Via thenaturalistichomestead.com.
Yes! There are health benefits to gardening. Here's to your good health. 🙂 Via commonsensehome.com.
Which gardening tip are you going to use right away?
Please follow and like us: