Wondering if there's a quick and easy way to clean all your son's Legos in one fell swoop? How about giving your boots or wood floor a shine they haven't seen in awhile? How to make your stainless steel pots look like they're brand new? Or how to clean your whole house really fast… because company's on the way?
Well, look no more. Here's how to do all that plus nearly 50 other cleaning hacks you've been waiting all your (homemaking) life for. 🙂
Don't miss: Top 3 canister vacuums for hardwood floors
They are the most brilliant cleaning hacks we've ever seen — all 51 of them. Enjoy, and be sure to let us know which one revolutionizes your house!
You have company coming in an hour and the house is a mess? Or maybe you've just been putting off those chores and want to get it over with as quickly as possible. Clean your entire house fast. Via thehappierhomemaker.com.
Do your oven vents need a good cleaning? Via themanlyhousekeeper.com.
Has your microfiber couch seen better days? Bring back that just-new look with this cleaning hack. Via 551eastdesign.blogspot.ca.
You would think your kitchen sink is relatively clean, considering the number of times per day you use it. But simply letting water run down the drain throughout the day just won't cut it with germs and bacteria—you need to sanitize! Check out this step-by-step process to get your sink and disposal clean and safe, without the use of harmful chemicals or cleaners. Via apartmenttherapy.com.
Use this hack and watch the stain disappear right before your eyes. Via onegoodthingbyjillee.com.
If you've ever wondered why your washing machine smelled funny or if you should be cleaning it, you need to clean it. If you haven't ever wondered about cleaning this hard-working appliance, you still need to clean it. Add this simple step to your laundry process and you'll have fresh smelling laundry AND an odor-less washing machine. Via cleanmama.net.
Have you ever wondered how to clean your glass cooktop? Baking soda, not to be confused with baking powder, is one of the best home made cleaning DIY tools you can possibly use – and cheap too! Via behindthestudio.com.
Revolutionalize your toilet cleaning with this 3 minute hack. Via Clean My Space.
Get your dishwasher squeaky clean and fresh smelling with this easy hack. Via onegoodthingbyjillee.com.
Paws down, these are THE best ways to manage pet hair from furniture to floors, laundry and of course, your pet itself. Via cleanmyspace.com.
Try this old trick to remove mildew smell from towels and clothes. Via mom4real.com.
We've all been there. We get a little bit distracted while making dinner, and before you know it, oops! The pot is completely burnt! And it is the most awful stuff to try to scrub off! Problem solved with this hack. Via onelittleproject.com.
You have a gas stove. Of course, you love it. There's nothing better to cook on, right? And you wipe it down and keep it looking shiny and pretty, but when it comes to taking things apart and really getting it deep cleaned, maybe you get a little nervous. Learn how to get your gas stove really clean with this hack. Via creeklinehouse.com.
You'll love this 20 minute hack! Via homemademamas.net.
Help your iron look like new again. Via thriftyandchic.com.
You'll love this hack to clean your microwave with no chemicals and no scrubbing. Via postcardsfromtheridge.com.
One simple ingredient removes the hard water stains from your sprain nozzle. Via ourcloverhouse.blogspot.com.
Cutting boards: the jean jacket of the kitchen. Used regularly, but not really cleaned that regularly. Via allkindsofyumm.com.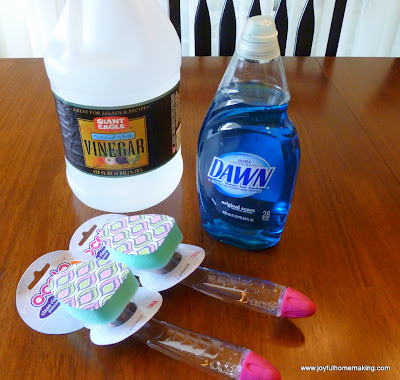 This hack is a super easy way to make the shower sparkle. Via joyfulhomemaking.com.
Safety is the is the focus of this hack. Keeping your dryer ductwork clean is essential for preventing fires. Via prettyhandygirl.com.
This step-by-step cleaning guide will help you know where to start and where to stop. Via onegoodthingbyjillee.com.
Sticky build up on your toaster? Remove it with this hack. Via areal-lifehousewife.com.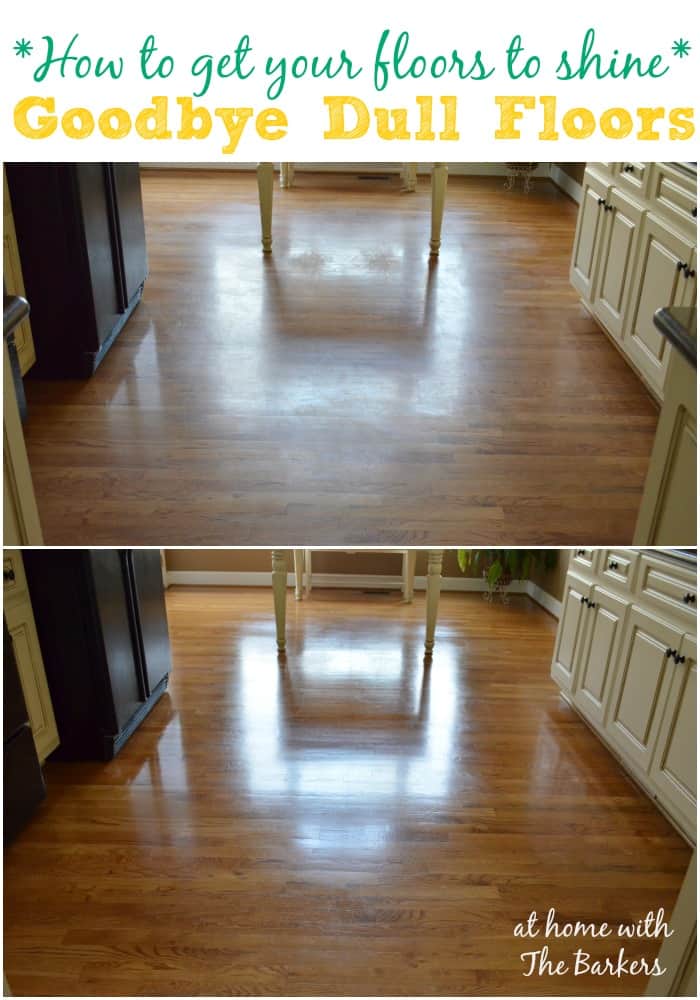 Are your floors dull from shoes, furniture, toys, and who knows what else? Do you want them to be brought back to like? YES, please! Via athomewiththebarkers.com.
You can make oven cleaners that are much safer for the environment than commercial products containing harsh chemicals. They're also much more frugal! Via tipnut.com.
Have you wondered how to clean between oven window glass? Wonder no more! This hack provides the answer. Via askannamoseley.com.
It can be hard to remember when to clean what room, how often to clean it, and when to really give it a deep cleaning. Via yourmodernfamily.com.
Wash, whiten and freshen your pillows with this hack. Via 365ishpins.com.
This is a great hack for giving new life to old, dirty Legos. Via gettingby.wordpress.com.
Are your stainless steel pots and pans looking a little sad. Bring them back to life with this easy hack. Via whatsupfagans.com.
Three simple items is all you need to deodorize and sharpen your garbage disposal. Via stockpilingmoms.com.
This is so easy! Happy Cleaning. Via itsafabulouslife.com.
Lets face it, none of us will ever banish dust bunnies for good! Dust, allergens, and other particles are constantly floating through our home's air. It builds up and you can't hide it. Dust build up can even effect your health, especially if you or a family member has allergies. Fortunately, dusting is not a difficult chore, if you stay on top of it. Via tidymom.net.
You'll love this hack for removing cat scratches from you leather furniture. Via mash-upchic.blogspot.com.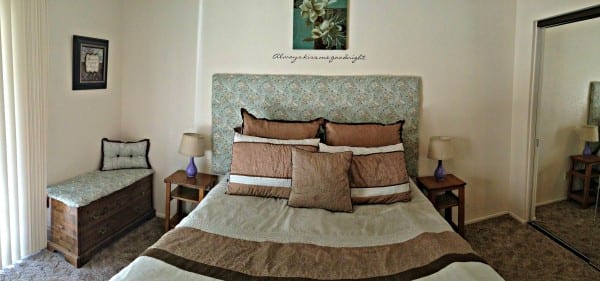 Use these 10 Steps to keep your bedroom a place for relaxation and romance and not a dumping ground for the rest of your house. Via 365ishpins.com.
The sunshine is here and when we look out at the beautiful spring day we don't want to see fingerprints, smudges, or mildew. Via askannamoseley.com.
Vinegar, water and two old socks is all you need to get those dirty blinds clean. Via keephomesimple.blogspot.com.
There are so many different ways to use toothpaste other than brushing! Via menclean.com.
All you need are two ingredients plus water and a tiny bit of elbow grease. Via kidsactivityblog.com.
Do you clean your makeup brushes? You should! Via EmJustLikeYou.
Pee stains are a fact of life when you are in the process of raising children. Whether your child is going through potty training or it is a bed wetting episode that extends beyond, you are bound to deal with some pee stains at some point in time. Via diyhangout.com.
Use your dishwasher to clean and sanitize household items like toys, hairbrushes and more. Via funcheaporfree.com.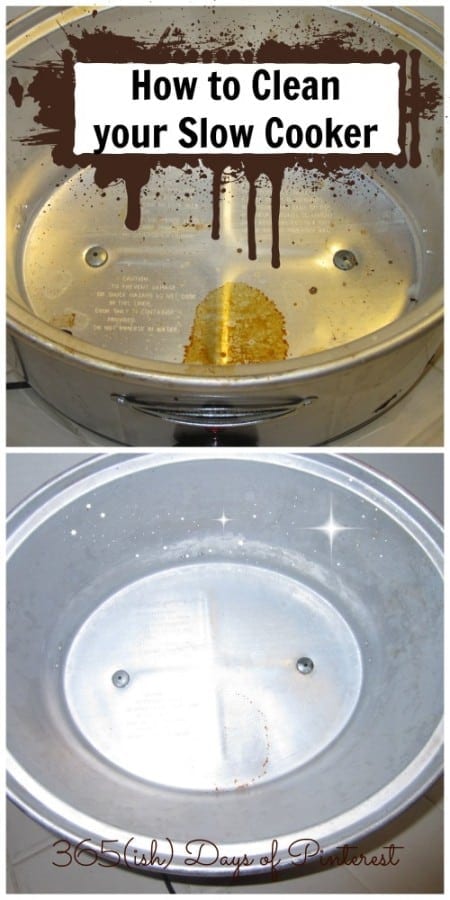 Has something spilled inside the heating element of your slow cooker that is NOT coming off with soap and water. Via 365ishpins.com.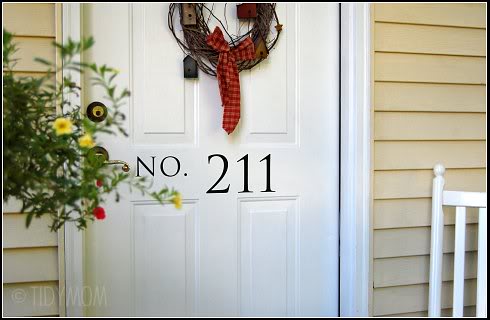 Increase your curb appeal with a sparkling clean front door. Via tidymom.net.
This ingenious stain remover is not just for clothes but can also be used on your carpets or other surfaces to help remove unsightly stains! Via selfsufficiencyhome.com.
House Cleaning is about keeping a reasonably clean house. To keep our homes from getting away from us, we need to take care of certain tasks daily. Depending on the size of your family, you're always going to be washing dishes, doing laundry, vacuuming, wiping up spills, and making meals. Do these 5 daily tasks for minimal cleaning to ensure your home runs smoothly. Via alifeinbalance.net.
Washing stuffed animals can be tricky. Can they go in the washer or not? Can you use regular detergent or do you have to use a specialty product? Find out in this hack. Via mamaslaundrytalk.com.
Find out how often you should be cleaning your sheets, bras, carpets, hair and more! Via allyou.com.
Speed cleaning is being organized and efficient enough with cleaning to get the house "clean enough" in a short period of time. Via theinspiredroom.net.
Use this hack to clean any vent without removing it. Via homesweethomebodies.net.
With just a couple of ingredients you probably already have at home, you can make leather boots look as good as new! Via listotic.com.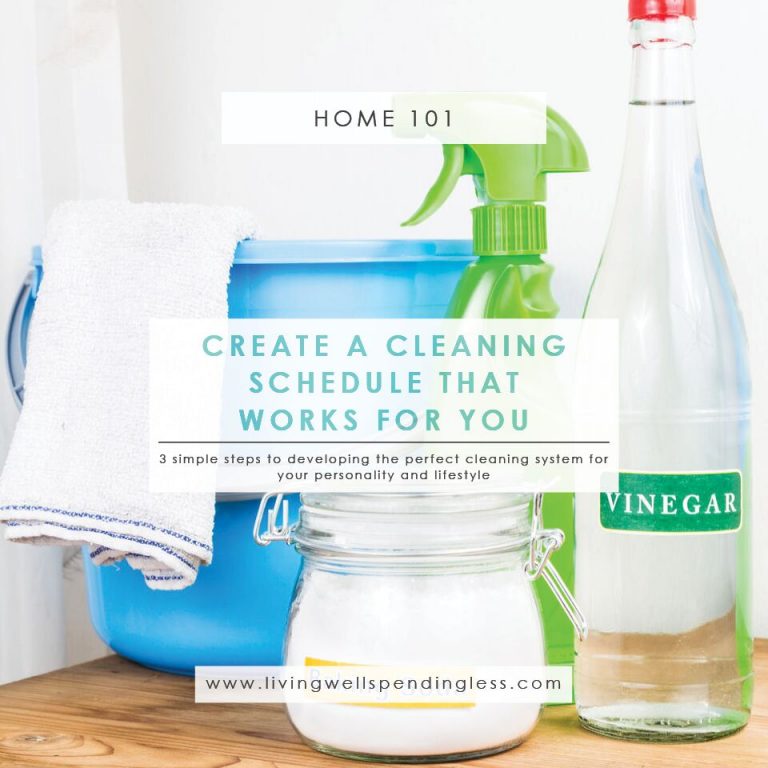 We all want to have a neat and orderly home, but not all of us know exactly how to get there. A cleaning schedule can help you get there. Via livingwellspendingless.com.
Please follow and like us: