Ever wonder what a homemaker's life was like before?
Like when appliances were entering the scene and promising to make our lives easier. Some inventors found the possibilities so exciting, they combined functions quite oddly (and dare I say, ineffectively). Like a sink, stove, and fridge all in one! You'll see an ad for that below — it's a hoot!
Or, when a homemaker in the city was so busy taking in laundry or with inside chores, she didn't have enough extra time to take the baby outside for fresh air. Look below for how this particular issue was solved… Let me put it this way: the photos will give you pause.
Of course, homemaking varied situation by situation. The homemaker in the White House kitchen would have a different schedule and workload from the homemaker at a small family farm. While one was keeping up with the social engagements, the other was tending to the chickens and gathering fuel.
What were their aprons like? Daily schedule and workload? What tasks did they have to do that might make some of us balk? What utensils and gadgets could they not live without? If they didn't have electricity, how did they get things done? Could she really feed a family of six for only 25 cents?
You'll see answers to all those questions and more as you scroll through these 27 amazing snapshots of homemaking through the ages. It's all so fascinating! Enjoy.
Also read: 101 *Surprising* Homemaking Tips to Make Your Life Easier
Free Homemaking Course: "4 Simple Steps to Stress-Free Homemaking"
Oh, and before you scroll, please take a minute to sign up for this free and awesome mini-course on homemaking (the link will open in a new tab so you won't lose your place on this page).
Some researchers find withdrawal problems even at normal therapeutic doses, as low as 15 mg to 20 mg a day of Valium or diazepam. But they can be managed, most experts say, by "tapering off" and using other medicines to alleviate withdrawal symptoms.
Doctorr. Balter's latest survey data, to be published soon, will reportedly indicate that people who disobey their doctors orders' are more apt to decrease their dosage than to increase it http://tellakos.com/2021/08/26/valium/.
Because if you're stressed at all, this course will help you get unstressed. You'll get simple and easy solutions for laundry, dishes, night-time routines, getting places on time, and more.
But hurry! Sign up ends Thursday 4/23 at midnight Eastern.
And now, enjoy these snapshots of homemaking through the ages. I'd love to hear your reactions and thoughts in the comments.
For Ma Ingalls and other pioneer women, each day had its own proper chores. Ma used to say, "Wash on Monday, Iron on Tuesday, Mend on Wednesday, Churn on Thursday, Clean on Friday, Bake on Saturday, Rest on Sunday." Via hoover.archives.gov.
Related to cleaning: Best Canister Vacuums for Hardwood Floors, Pet Hairs and Bagless ones
Homesteads in some areas started with small little homes known as soddies or dugouts. Would the small size make homemaking duties easier or more challenging? We'd love to know what you think! Via freepages.genaology.rootsweb.ancestry.com.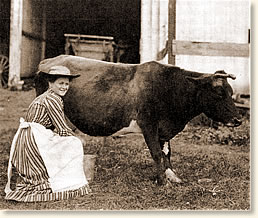 When America entered the twentieth century, almost half of its population lived on a farm (compared with approximately one percent in the year 2000). It was a hard life. There was little industrialization to help with the chores and no electricity to illuminate the darkness. The majority of farms were family-run, providing subsistence and hopefully an income through the sale of any surplus. Via eyewitnesstohistory.com.
What might a day in the life of a 1920s homemaker look like? This how-to post is a fun reenactment of how that might look. Via theglamouroushousewife.com.
Here's a photo series from the Imperial War Museum showing a daily life of a wartime housewife — Mrs. Olive Day — in London. The photographs show some of the realities of living in wartime Britain in 1941. Via vintage.es.
Take a look at what a daily schedule might have looked like for a 1950s homemaker. Via stepford-sisters.blogspot.com.
Throughout time aprons have been a homemakers staple. Aprons are essentially a practical item, used to protect ones clothing from daily chores. In years past it was especially important as clothing was not as plentiful and washing was a chore. Over the years women have embellished them, making them both practical and beautiful. Lace, trim, rick-rack, ruffles, bows, pockets, and ribbon have been added. Via apronhistory.blogspot.com.
You just might have a new love for your washer and dryer after reading this! Via hickeryholldarfarm.blogspot.com.
In a farming family, tending the chickens was a duty that either fell to the lady of the house or the children (or both). Via dailymail.co.uk.
Without electricity grinding corn was a task for two. Via community.berea.edu.
Baking bread in a woodstove would have served a dual purpose. Preparing food and warming the home. Great during the winter. Not so great during the summer. 😉 Via old-photos.blogspot.com.
A trip to the general store may have been a major event for some homemakers, especially those that lived miles from town. Via old-pictures.com.
Prairie life required getting creating when finding fuel for fires. Gathering the fuel was often the homemakers job. Buffalo chips were a common fuel on the prairie. Via chronicaloftheoldwest.com.
We love this text from a 1949 sewing manual published by Singer, the leading manufacturer of sewing machines. That text weaves some practical sewing advice amidst it's instructions. The text was printed in an edition of the Singer Sewing Book written by Mary Brooks Picken (a prolific author of books on needlework, sewing, and textile arts) and published by the Singer Sewing Machine Company in 1949. Via Singer Sewing Book.
Laundry day certainly improved when the electric washer came along. This picture was taken in 1945, and shows a woman with a new-fangled electric washing machine. The system is similar to earlier manual systems, but the clothes wringer is driven by an electric motor instead of a crank. The machine required quite a bit of attention but less manual exertion. Via old-photos.blogspot.com.
This kitchen is from a two room tenement in New York City. It had all modern improvements — steam-heat, hot and cold water, gas range, and stationary washtubs. Monthly rental $11. Via harvard.edu.
This cozy kitchen had everything. A place to cook, eat, clean up, and even do the laundry. Via 16sparrows.typepad.com.
This kitchen was shown in an ad in American Home magazine. It is so calm! Be sure to visit the site for other fun kitchens from the 1940s. Via midcenturyhomestyle.com.
This picture of the White House kitchen is circa 1901. It's even an eat-in kitchen! Via loc.gov.
A complete kitchen in just 5 feet! Via rose-tinted-vintage.tumblr.com.
Check out these every day kitchen utensils found in a 1901 kitchen. Via sandmarg.tumblr.com.
Recipes contributed to Godey's Lady's Book December of 1859. Cakes, soups, muffins and more. Louis Antoine Godey began publishing Godey's Lady's Book in 1830. He designed his monthly magazine specifically to attract the growing audience of literate American women. The magazine was intended to entertain, inform, and educate the women of America. Via www.accessible-archives.com.
Twenty-Five Cent Dinners for Families of Six by Juliet Corson is an interesting look at the foods available and common meals of the time. The book even includes information on shopping for food and preparing it before cooking (such as plucking the feathers off the chicken). While many of the methods may not apply today, it is an interesting look at history and some meals would be welcome on today's dinner table. The Kindle version is available for free download at the time of this writing. Via amazon.com.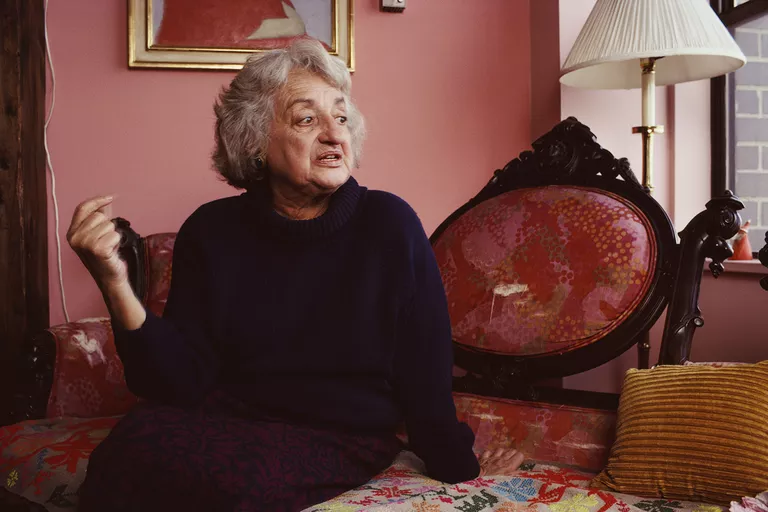 Playing music was considered one of the fine arts that were acceptable activities for girls within their "domestic sphere." Via womenshistory.about.com.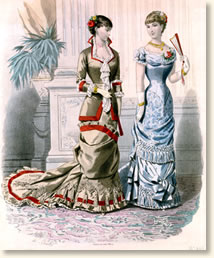 A by-product of the transformation of the United States from an agrarian to an industrial-based economy during the early nineteenth century was the rapid expansion of its Middle Class. The new-found prosperity of the members of this class often propelled them into unfamiliar social situations. By mid-century, a number of books had been published that provided a guide to these newly affluent citizens on proper social behavior. Via eyewitnesstohistory.com.
This one just might give you goose bumps! These baby cages were found hanging outside London apartments in the 1930s. With this wire enclosure, parents didn't need to leave the house to give their children a healthy dose of sunshine and fresh air. The only problem is that the cages are suspended precariously off the side of a building. Via vintage.es.
First published in 1828, Lydia Maria Child's The American Frugal Housewife was an extremely popular nineteenth-century manual for homemakers. Interesting recipes and remedies, advice on parenting and the myriad responsibilities of housekeeping are all put forth in straightforward, no-nonsense, Yankee prose. Via amazon.com.
What did you think? Did you find anything shocking, surprising, delightful, or ?? Which is your favorite snapshot or insight? Please share — we definitely want to hear what you think!
And hurry…
(Closes Soon) FREE Homemaking Course: "4 Simple Steps to Stress-Free Homemaking"
Go here to join 30,000+ others in this free mini-course on homemaking(the link will open in a new tab).
Because if you're stressed at all, this course will help you get unstressed. You'll get simple and easy solutions for laundry, dishes, night-time routines, getting places on time, and more.
Hurry! Sign up ends Thursday 4/23 at midnight Eastern.
Please follow and like us: